Next >
Almost there...
Sunday, 28th March 2004 16:50
So this is it, our final night in our house! Hopefully tomorrow we can lock up the house and not go back! Everything's a bit of a mess at the moment and the world's a little stressful.
We finished work a week ago (this is us leaving work!)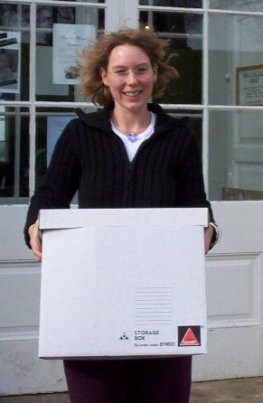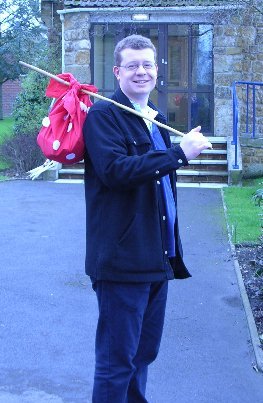 and we've had a week to empty our house of everything and put it into storage or take it up to my parents' house. We even hired a van today to move the television and the fish tank (and forgot the pump and the heater, just another thing to get stressed about!) so the house is mostly empty now and it echoes. We're sleeping on the floor in sleeping bags tonight. I want to turn the heating on full and put the mosquito nets up to get into the spirit of things, but I don't think Mikey will go for it...
The people buying our house are taking their time and it doesn't look like we'll get to exchange before we go. Grrrr. Hopefully we'll have a completion date in the next couple of weeks.
Thank you to everyone at Passgo and at Prior Park for their good wishes and for making the last three years an experience! Please keep in touch with us, we'd be missing you all if we weren't so busy!
Next >