< Previous
|
Next >
Thursday 22nd April - Placencia
Friday, 23rd April 2004 19:05
The cabana is part of a business called the Pickled Parrot and is run by a very friendly Canadian lady called Wendy. We had a look round Placencia in the daylight and it is as small and quiet as it was last night. We went back to Omar's briefly to get a refund on tonight. Technically we didn't stay there last night either and shouldn't have paid, but he didn't seem the type to make that distinction.
We had a fried breakfast and then checked the internet. My mail's been playing up for three days, taunting me with the promise of eighteen new mails but not delivering. After an hour and a website called mail2web.com, which offers a dubious service of downloading your email for you given just your address and password, I got mail back. And, even better than that, we foud out that we've sold our house! Yay! Now we can afford to do these things! Thanks to my mum and dad, who have been hassling the solicitors for three weeks. We accepted the offer on the house in January and it's taken this long to get it all sorted. Well, at least it's done now.
I did our washing and hung it all up on the balcony and then we went for a swim in the sea and a small wander.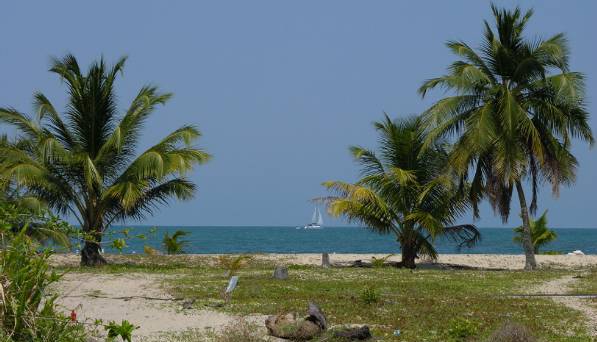 An incredibly camp guy at the tourist office told us about the buses tomorrow morning (6am) and did impressions of the taxi drivers that would be waiting to take us to the airport, and then we came back and I've been sitting here in a hammock for an hour, writing this and watching the hummingbirds feed from the flowers on the balcony. It's very relaxing, and the treacle-like atmosphere in Belize, which grabs hold of you the moment you set foot here, makes moving very difficult; everything happens in slow motion and in its own time. We have to go to Dallas tomorrow, so we need to find the airport by midday to give them time to do their security thing, so for now we're just going to take it easy and relax. And stay away from cockroaches.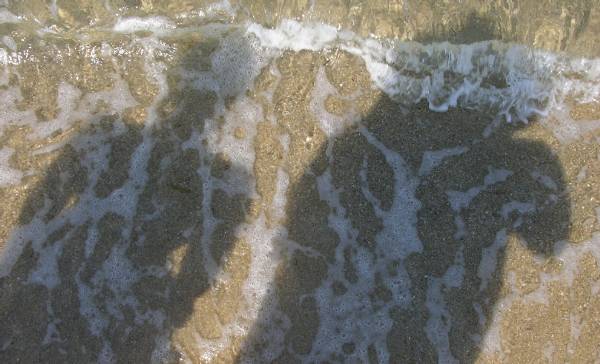 < Previous
|
Next >