Peru Pictures - Page 1 of 5
Monday, 10th May 2004 17:53
There are quite a few pictures so I have split them up a bit...
Page 1 · Page 2 · Page 3 · Page 4 · Page 5
First of all we have a menu board showing you some of the typical dishes of Peru (namely the Guinea Pig). Before you worry, we didn't try one!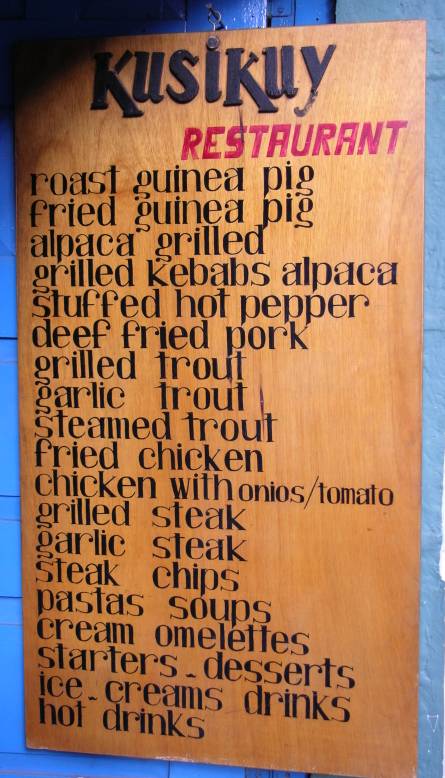 Of course, Claire wants one!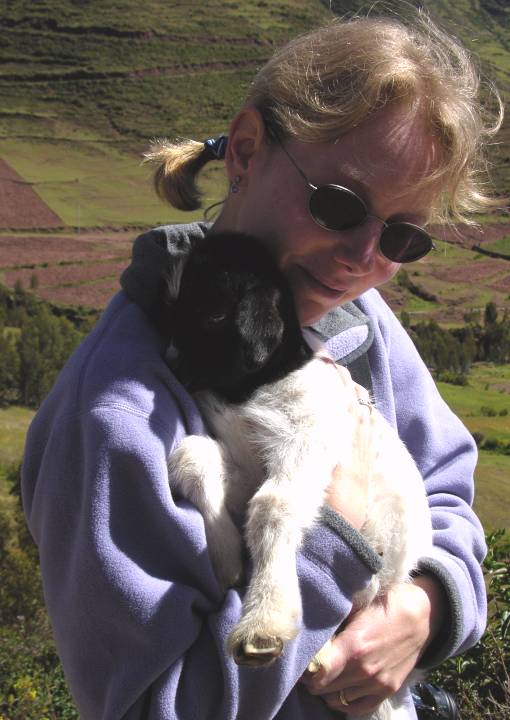 This is the start of the Sacred Valley of the Incas. Very fertile land.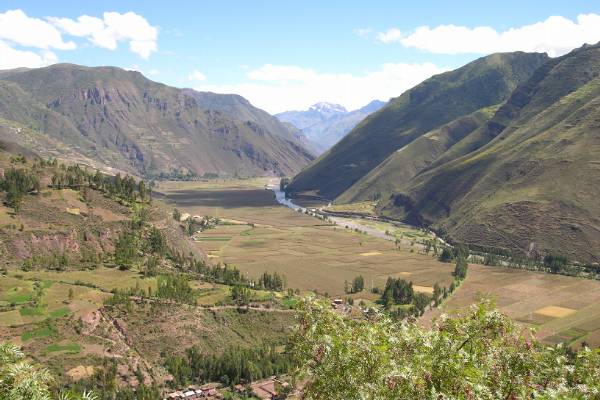 These bulls appear on many Peruvian roofs symbolising family unity. The cross is religious in nature of course and the little bowls are offerings. Not quite like a horseshoe...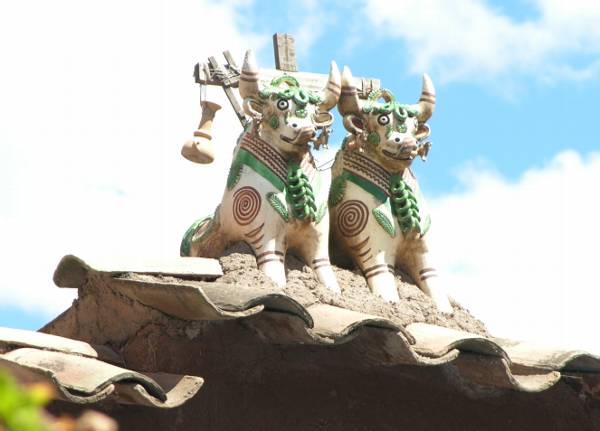 The shrine of Ollantytambo.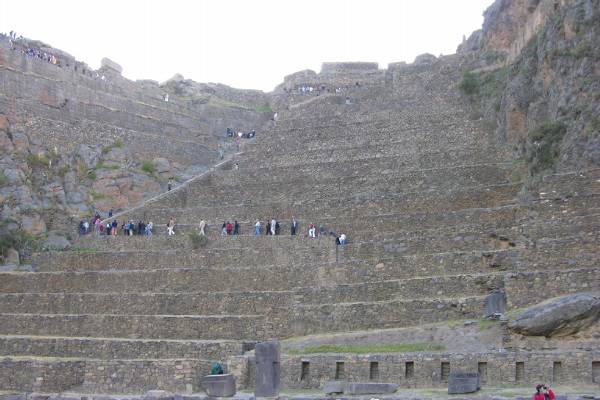 This is Beronica. It's a big mountain in Peru. About 6400m.
The sawtooth shape of Sacsayhuaman. It forms part of a giant Puma shape with other parts of Cusco.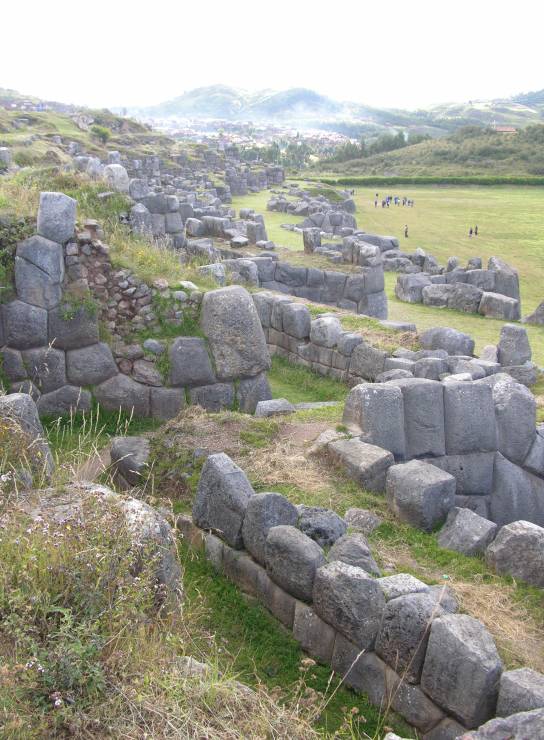 They write on mountains here!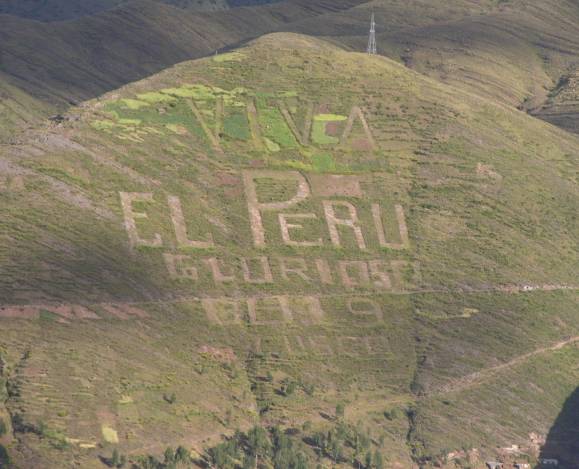 Occasionally you get pretty rainbows...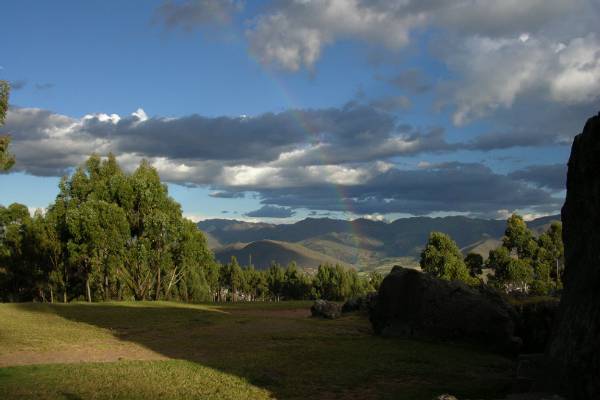 Looking over Cusco is a big ol' Jesus figure. This is what he looks like at sunset.