Tahiti Pictures
Tuesday, 15th June 2004 21:00
We spent a large percentage of our time in French Polynesia just lounging around and soaking up the sun. As a result, photos are a bit short on the ground!
This is the little hut we stayed in a for a few days. Don't be fooled by its appearance, it's very comfy.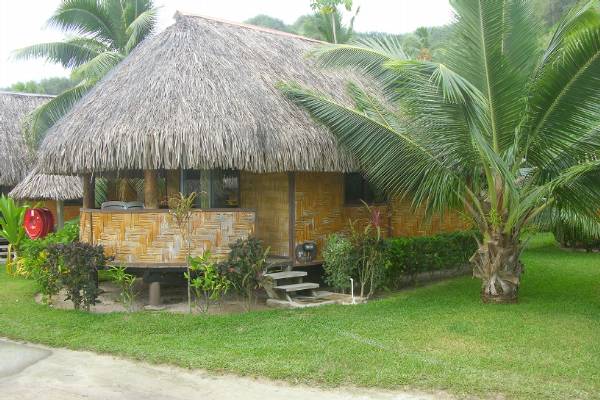 This is the view we almost had from our little hut. I say almost because our hut was slightly further back from the beach than this. Still, you get the idea.