Cambodia Pictures - Page 1
Monday, 4th October 2004 06:35
Page 1 · Page 2 · Page 3 · Page 4 · Page 5
One of the four former school buildings in Phnom Penh that were used by the Pol Pot regime to detain and torture political prisoners.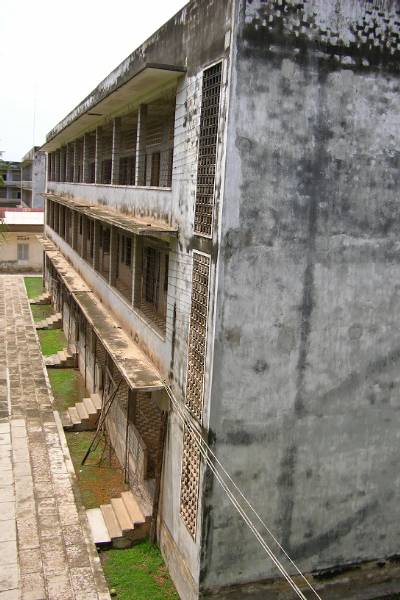 Each of the rooms along this balcony was used to hold approximately 19 prisoners, shackled together. Prisoners would have to obtain permission from their guards to change their position when asleep of face a beating. Talking between prisoners was expressly forbidden.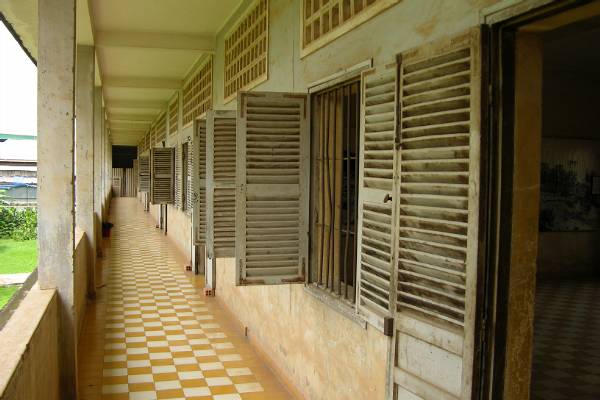 Just some of the many thousands of skulls recovered from the nearby killing field.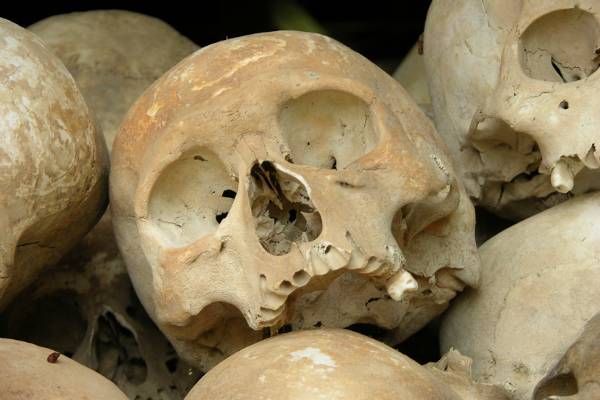 This is just a small view of the killing fields that we were shown. Each of the pits in the ground has the remains of about 100 bodies in it. There are many pits all around where this was taken and many more beyond that have not even been touched at all and this is just one of the killing fields. Estimates are that several million bodies are buried in places like this.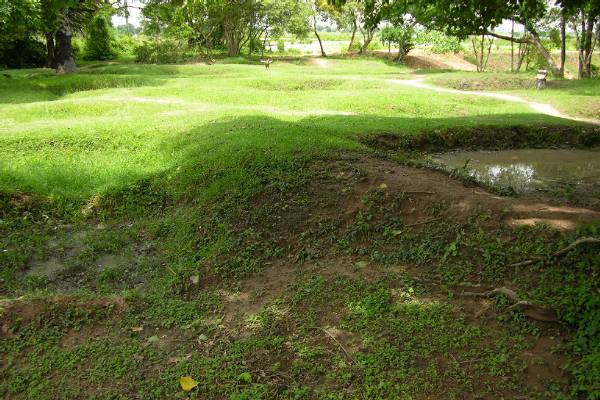 Human bones and clothing can be seen, partially buried in the ground.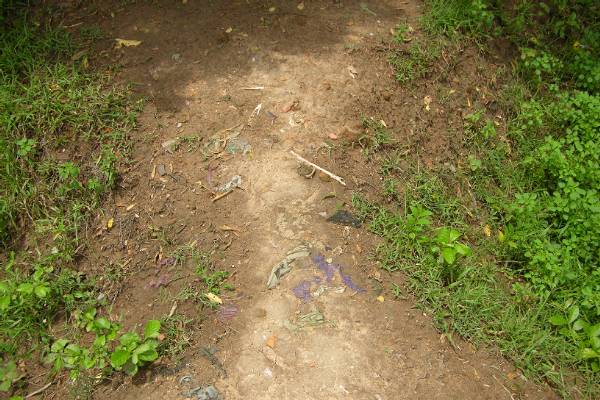 Part of the Royal Palace in Phnom Penh.
A view of Phnom Penh's National Museum as seen from the balcony of the Foreign Correspondents Club (FCC). We were just waiting for our rather superb lunch to turn up at the time that this was taken.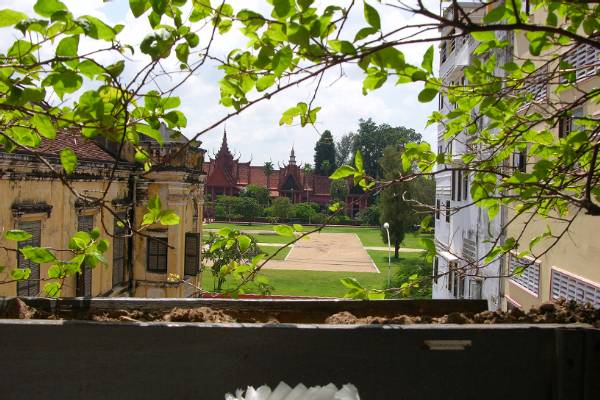 Tuk-tuks lying in wait for tourists to come within range.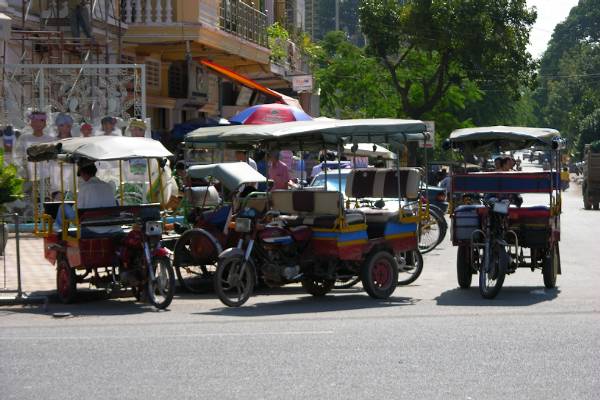 A small cluster of houses on the Mekong river where our boat from Phnom Penh to Siem Reap stopped so that the crew could replace the propeller.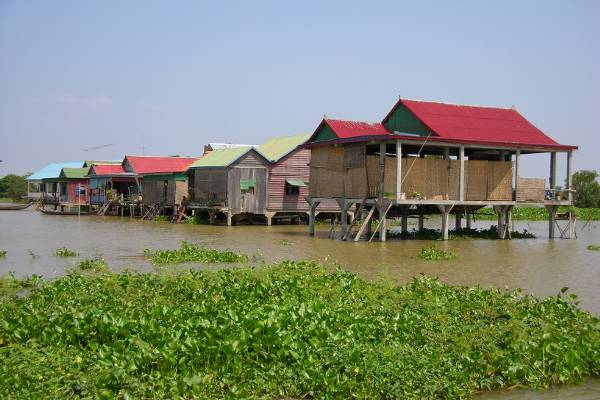 One of the many curious local children who climbed all over our boat and were very interested with its cargo of tourists.