Cambodia Pictures - Page 2
Monday, 4th October 2004 06:36
Page 1 · Page 2 · Page 3 · Page 4 · Page 5
Statues lining the causeway that leads up to the South Gate of Angkor Thom.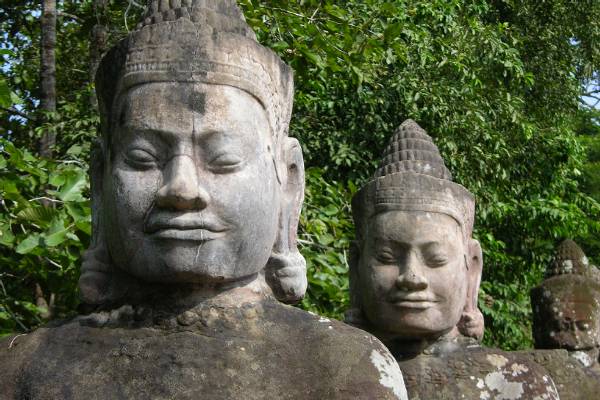 On this side of the causeway are 54 gods and on the other side are 54 demons.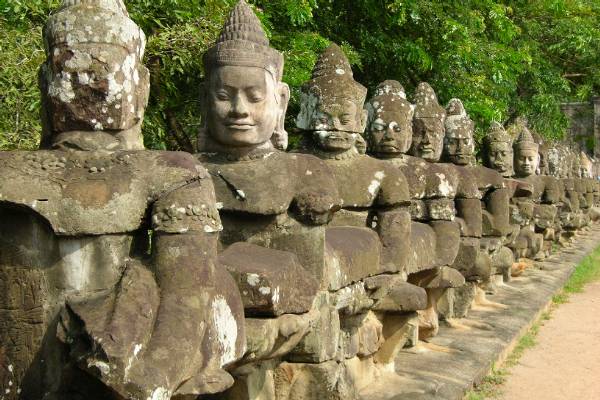 The South Gate of Angkor Thom that the 108 statues above guard. The gate, or gopura is one of five in the walls of Angkor Thom. The walls of the city measure about 2 miles on each side.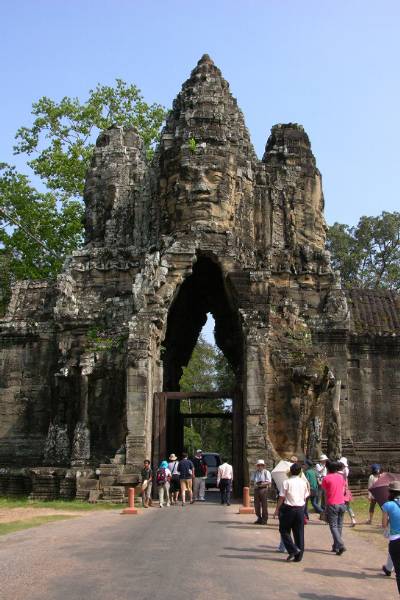 Bayon, the second most visited temple in Angkor, lies in the centre of Angkor Thom. We spent quite some time there exploring the many passageways and chambers.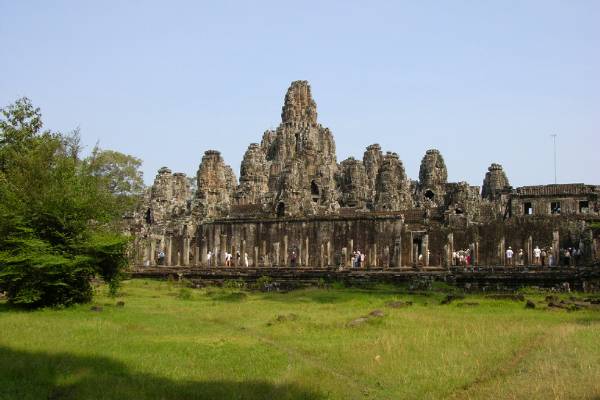 Most of the pillars, doorways and walls in Bayon have carvings on them. This just one example. There are stories behind and reasons for all of the carvings but you need either a good book or a knowledgable guide to explain them.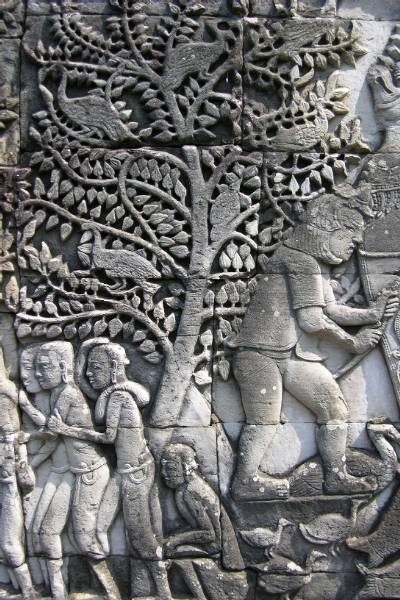 Some of the many towers in the temple of Bayon. All though they are not that big, each one has a face carved on all four sides. You feel like you're being watched wherever you go.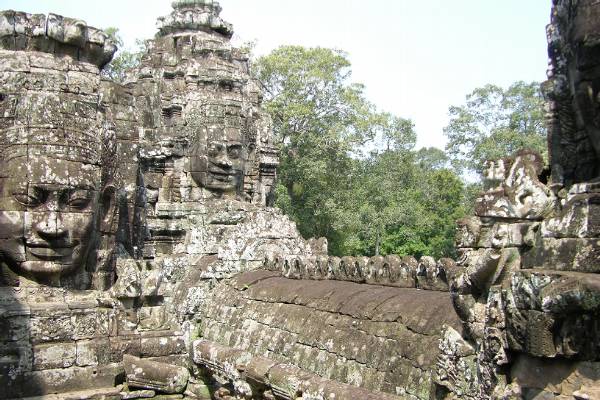 Amost everywhere you stand in Bayon you can look up and get a view like this one.
Situated inside the Royal Palace compund, Phimeanakas was the temple that the King used. Unfortunately there is little left of the Royal Palace itself.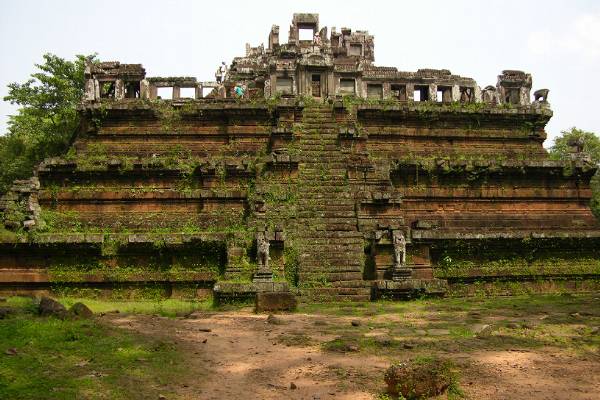 The Terrace of the Elephants runs for 300m along the east side of the palace compound.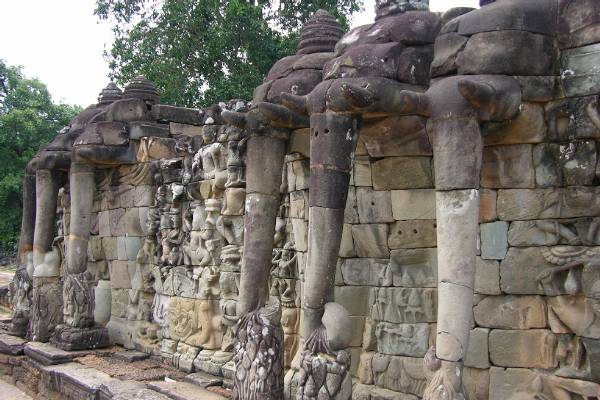 The east gopura of the Royal Palace. This gate leads from the Terrace of the Elephants to the Royal Palace.