Thailand Pictures - Page 1
Wednesday, 22nd September 2004 11:43
Page 1 · Page 2
Claire on the beach in front of our hotel in Ko Phi Phi.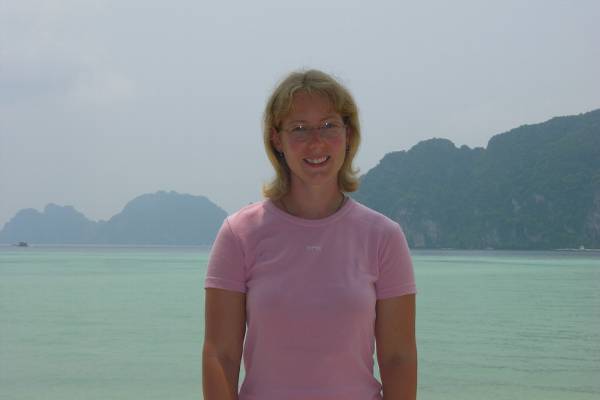 Pretty much the same view but without Claire this time.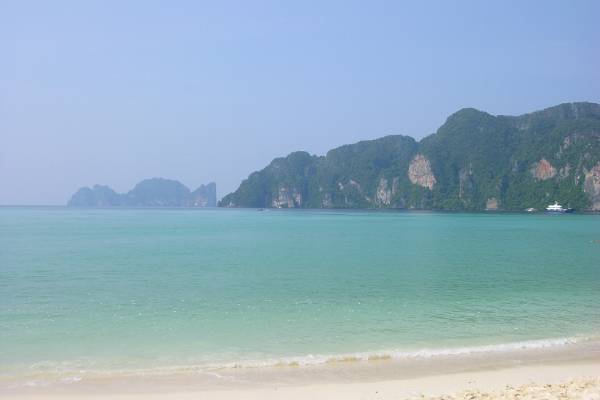 One of the long tail boats, minus its engine, that chug about between islands.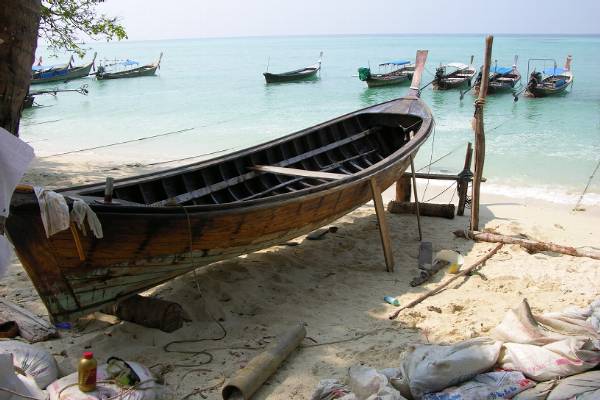 Ko Phi Phi Ley faded slightly by the hazy sky. The island was used for filming of The Beach.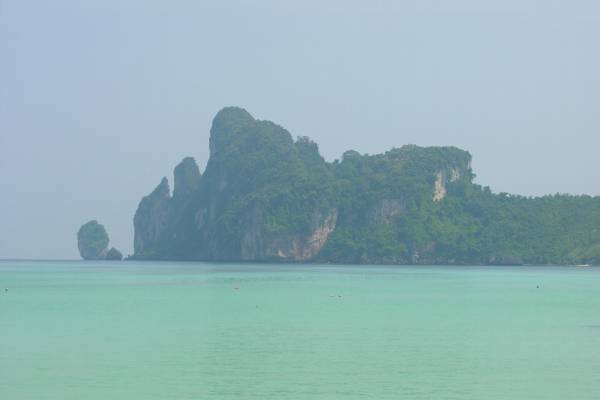 One of the narrow, dusty streets in Ko Phi Phi lined with shops and restaurants.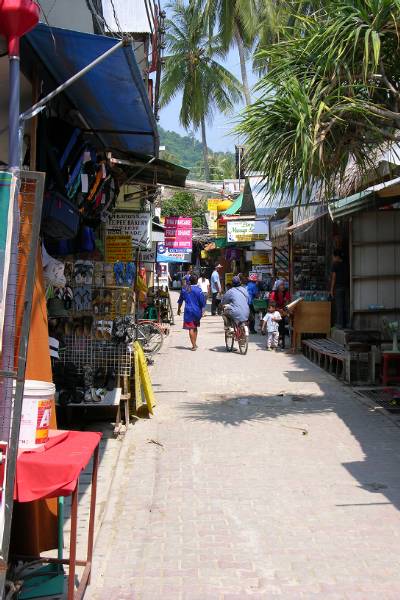 A sign in a river boat in Bangkok.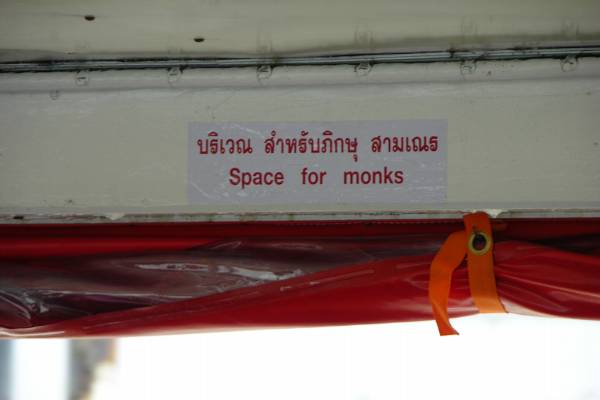 Wat Arun (The Temple of the Dawn) as seen from the river in Bangkok.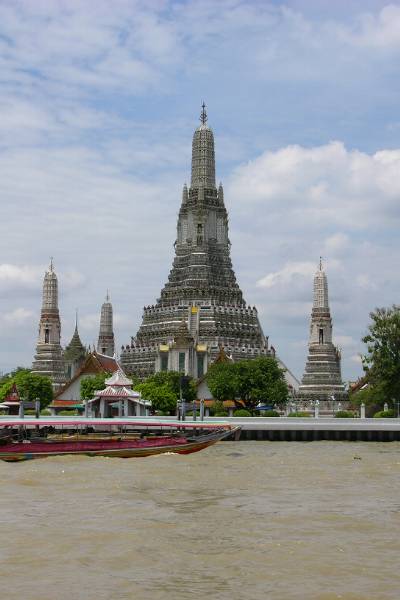 The head of a giant, reclining Buddha statue in Wat Po. The statue is made of concrete, plaster and metal but covered in 24-carat gold.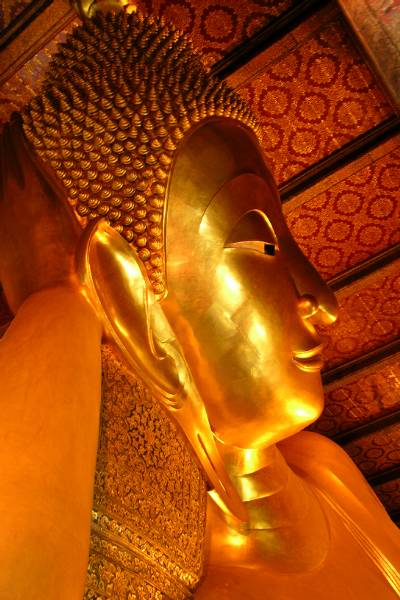 It's 46m long and 15m tall. That's one big Buddha!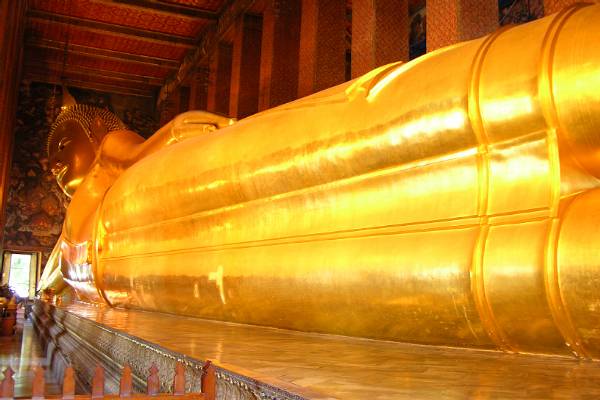 Some of the pagodas around Wat Po that house the ashes of important people. Not shown in this photo are the pagaodas for some of the past kings of Thailand. They're a lot bigger.