Thailand Pictures - Page 2
Wednesday, 22nd September 2004 11:56
Page 1 · Page 2
A statue of a Singha, a hybrid between a snake and a lion. The Singha appears on the labels of many bottles of beer that I have consumed in Thailand.
A Buddhist shrine in one of the temples of Wat Po.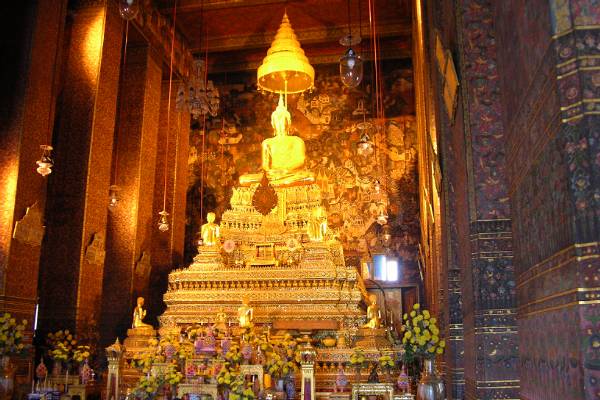 A statue of Buddha on a snake. This is a variation of the Hindu representation of Buddha having a snake wrapped around his waist for protection. The Thais prefer to see Buddha sitting on the snake with the multiple heads above him for protection.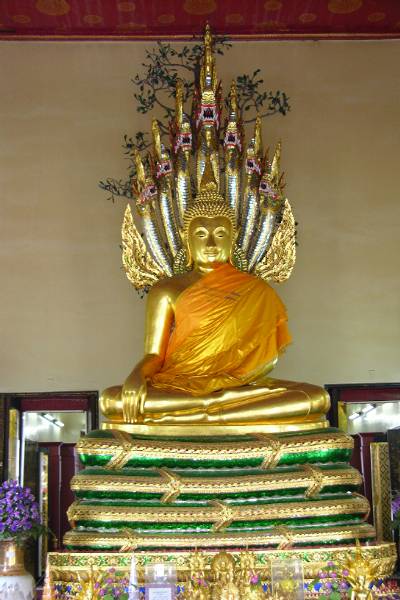 One of the temples of Wat Phra Kaew that share the same grounds as the Grand Palace.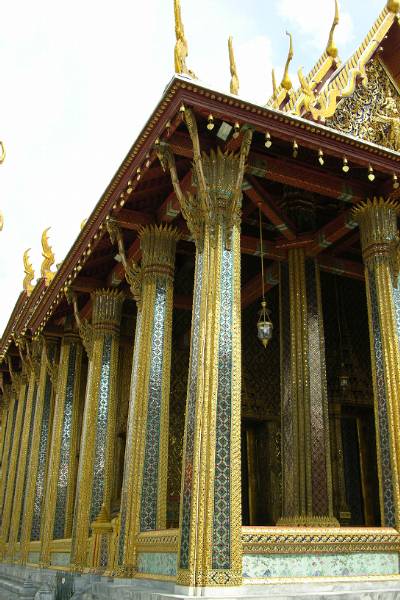 A pointy gold thing nearby.
Part of the Grand Palace with some nice knobbly trees in front of it.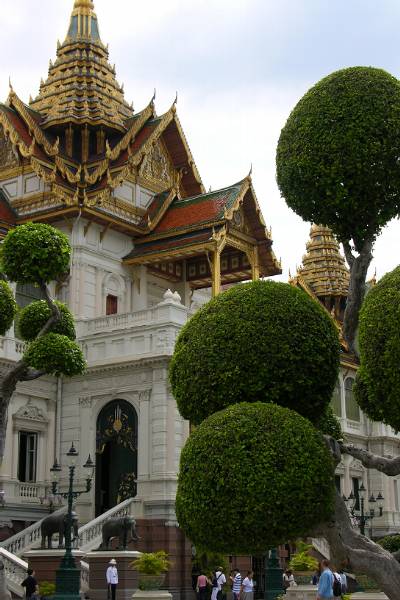 One of the floating market stalls at the Damnoen Saduak floating market. In this market the vendors can chase you very easily, especially if your boat driver thinks he can get a commision.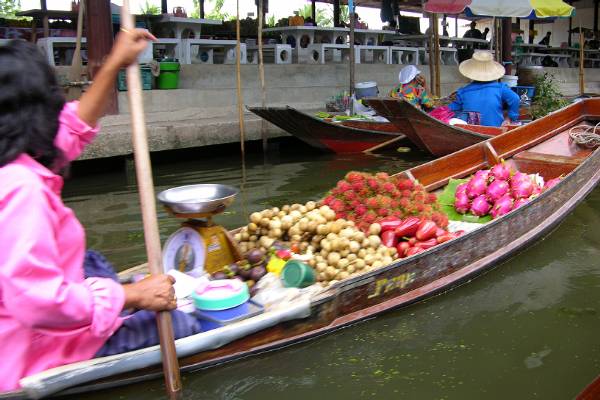 The bridge over the river Kwai. The bridge is part of the Death railway that runs from Burma to Bangkok.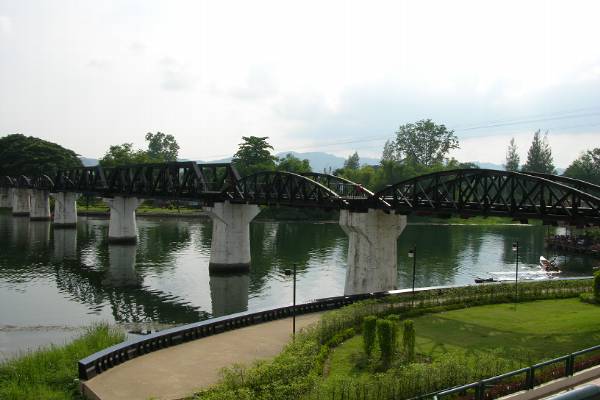 Lots of people walk over the bridge and we thought we would too.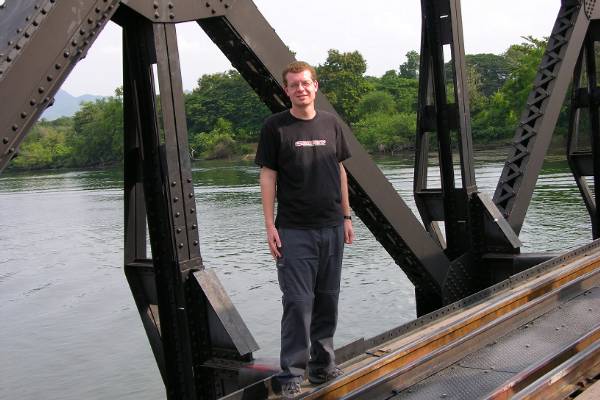 A memorial for the allied soldiers who died building the bridge and the railway.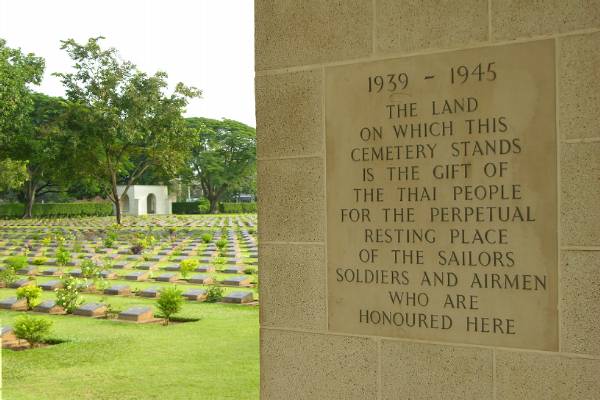 Claire next to some durian fruit and a pirate DVD stall in the Chinatown area of Bangkok. A very nice security guard stopped the traffic for me while I was struggling to get a clear picture.