Singapore Pictures - Page 1
Wednesday, 25th August 2004 13:41
Page 1 · Page 2
Some of Singapore's skyline and some of the harbour as seen from the cable car.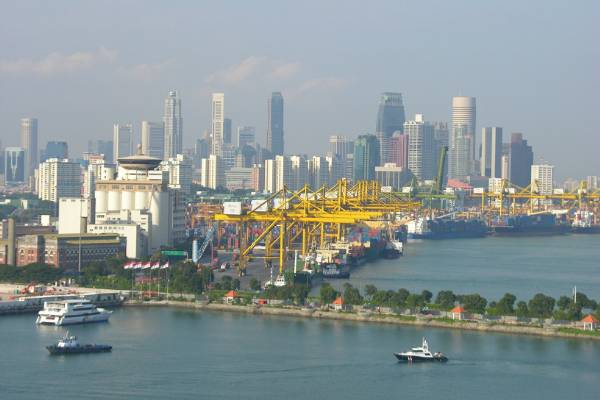 A scary sign we saw on a fence. It looks like we're not supposed to go in there.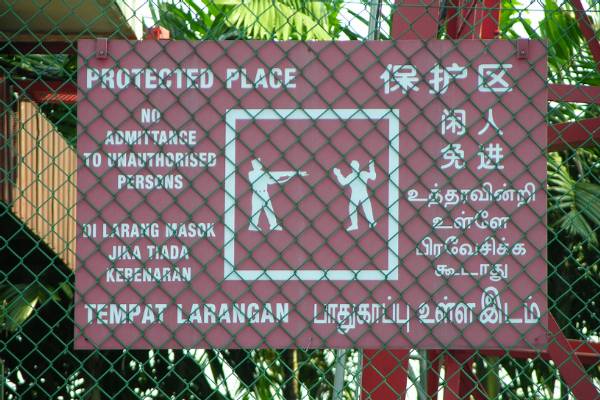 An old temple turret in Chinatown.
A dragon on the roof of the Thian Hock Keng temple.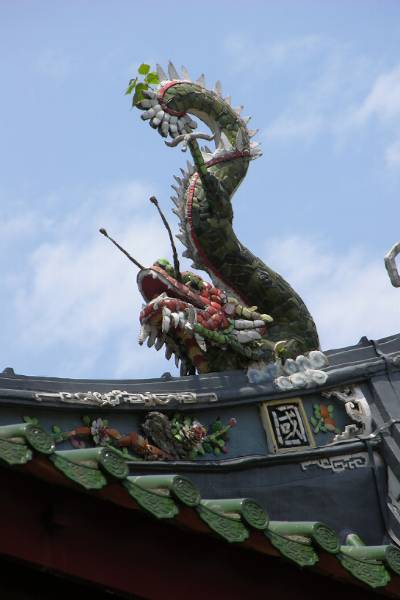 The Thian Hock Keng temple.
Part of Chinatown.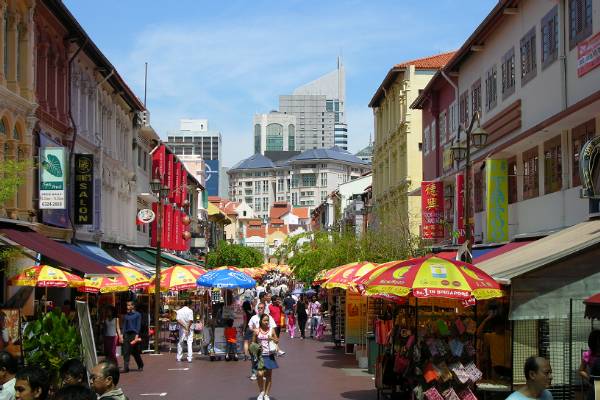 Raffles Hotel. We stayed here.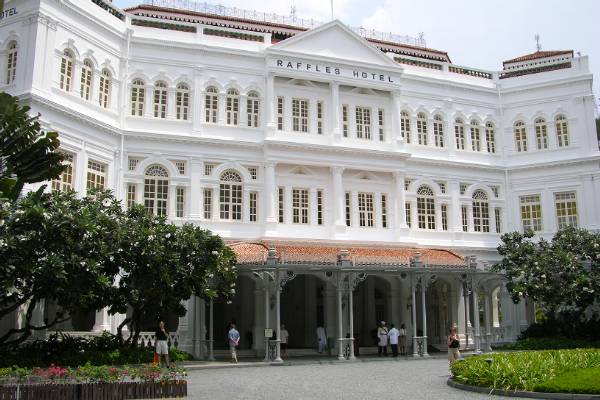 The lobby is nice and impressive.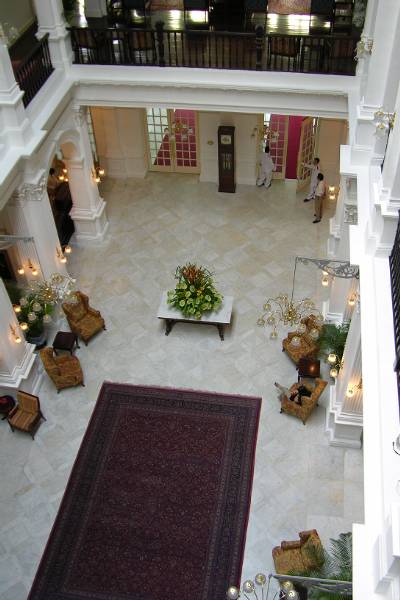 The pool is rather nice too.
One of the many walkways past the amazing suites that they have at Raffles.