Vietnam Pictures - Page 1
Sunday, 26th September 2004 05:03
Page 1 · Page 2
The Reunification Palace in Ho Chi Minh City.
The nicest room in the palace, used for receiving diplomatic credentials.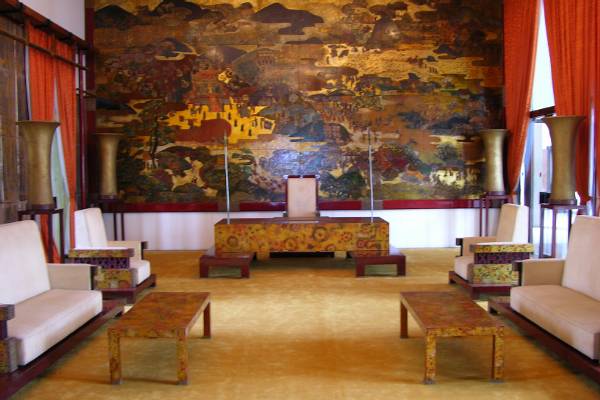 Traffic in HCMC.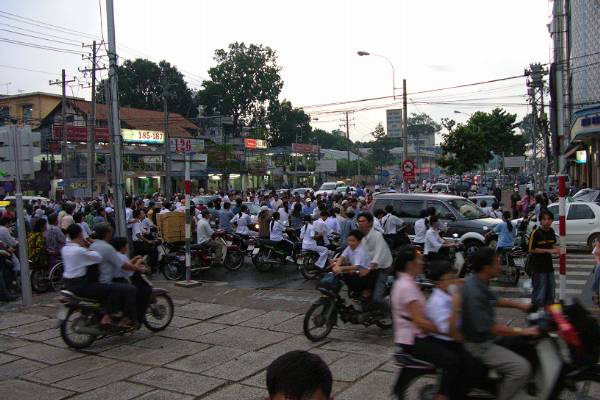 The pavement is fair game.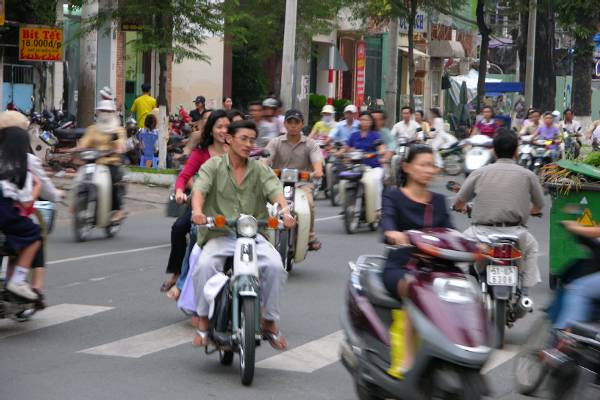 This eye symbol is prominent in the Cao Dai religion.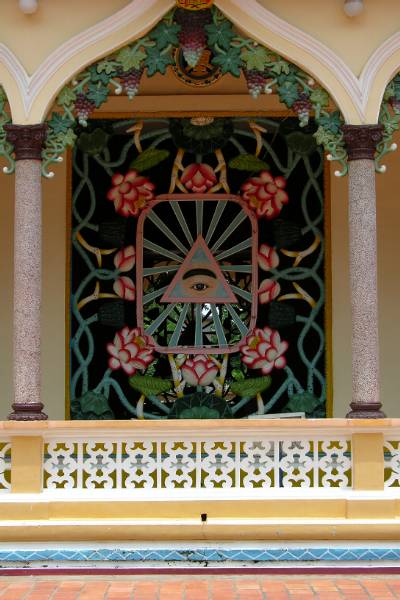 The side of the Cao Dai temple.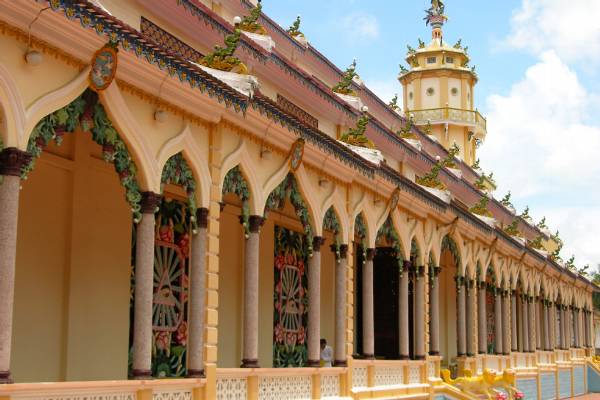 A Cao Dai follower. If I remember correctly, the blue colour denotes that he is a teacher of the religion.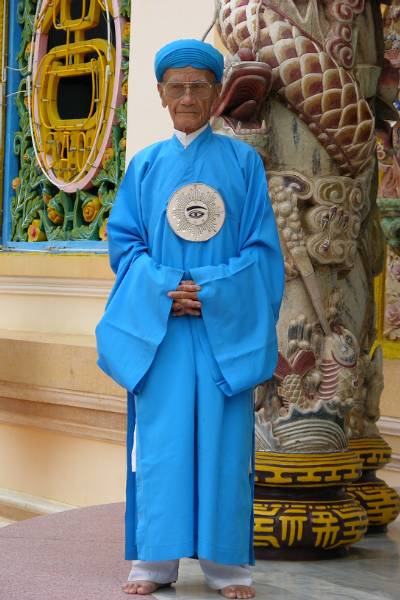 The altar in the temple.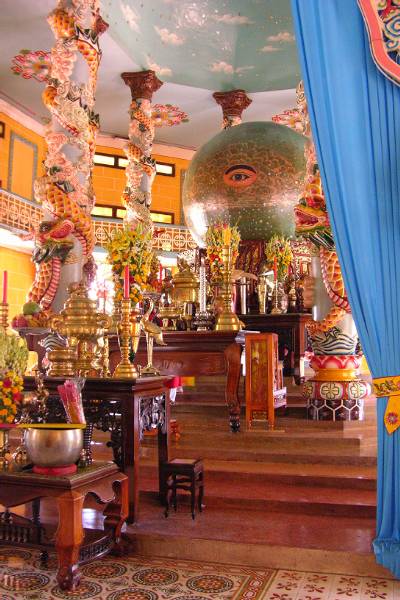 Another follower standing beside one of the many great pillars in the temple.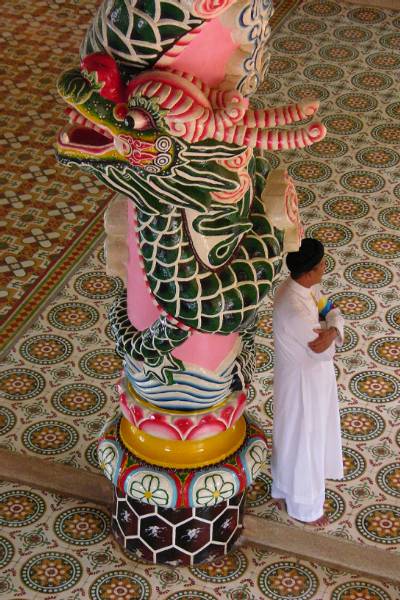 The procession of followers entering the temple.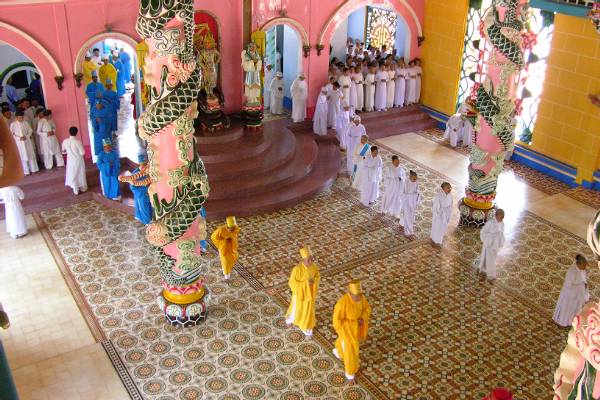 The many coloured robes of the followers.