Vietnam Pictures - Page 2
Sunday, 26th September 2004 05:13
Page 1 · Page 2
The ceremony in full swing.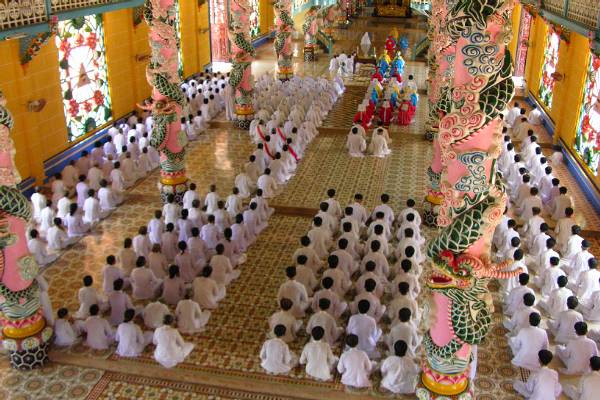 The front of the temple.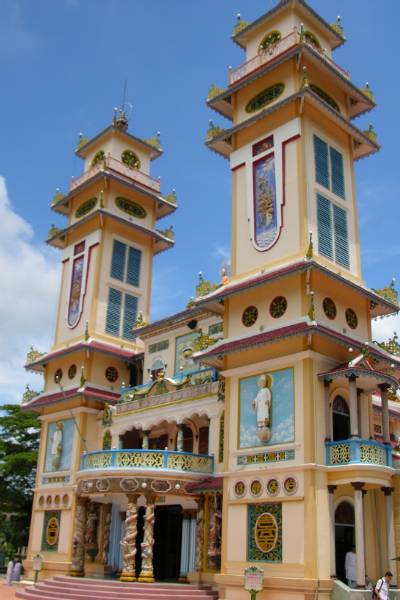 Our policeman showing us an old tunnel entrance.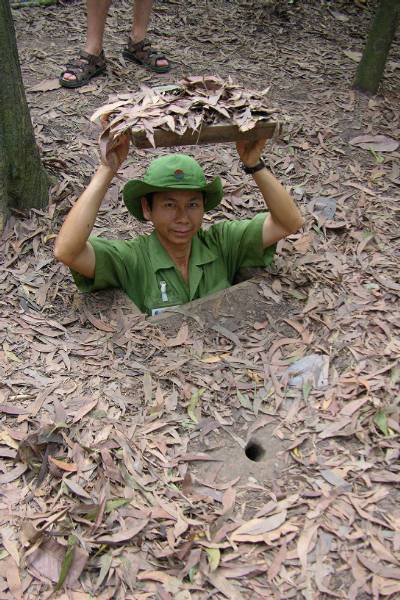 Claire trying too.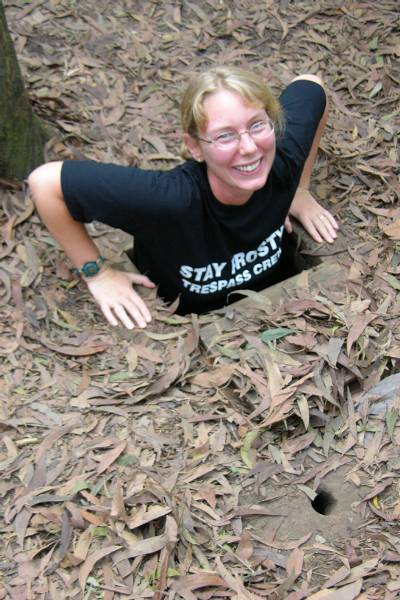 An old M41 tank, left to rust.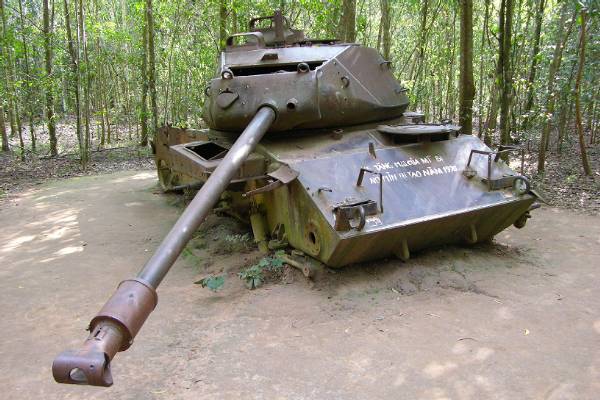 Me emerging from the 100m tunnel. It was very, very hot down there.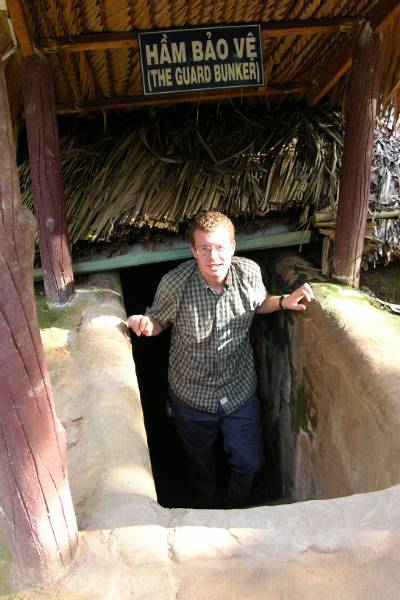 Popped rice cakes being made.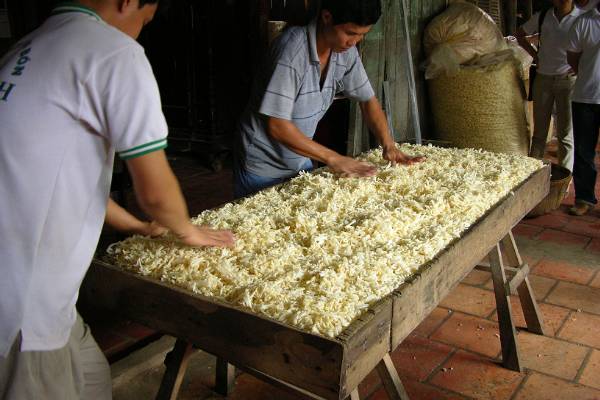 An aerial view of Vietnam. Get it? Sorry, I couldn't resist.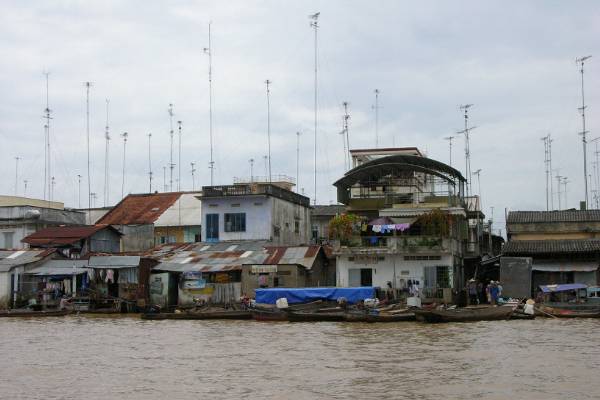 A small Mekong canal.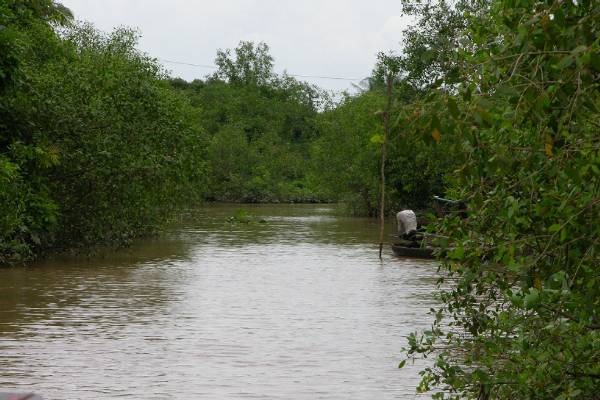 The village we stopped at for lunch.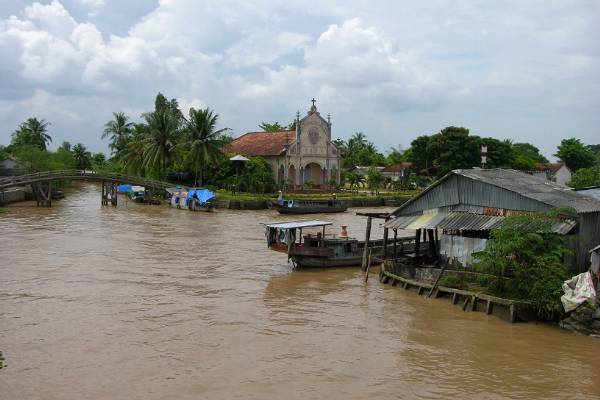 Some of the fish flapping in a market.