Chile Pictures - Page 3 of 3
Saturday, 29th May 2004 03:26
As we were admiring the Serrano glacier, there were some condors flying overhead. They didn´t get very close so I had to use my digital zoom to get this picture. Sorry.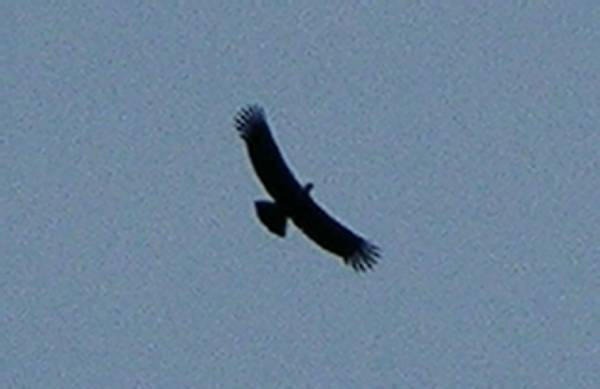 Balmaceda is a very, very bleak and desolate place. We were glad not to be there at night time.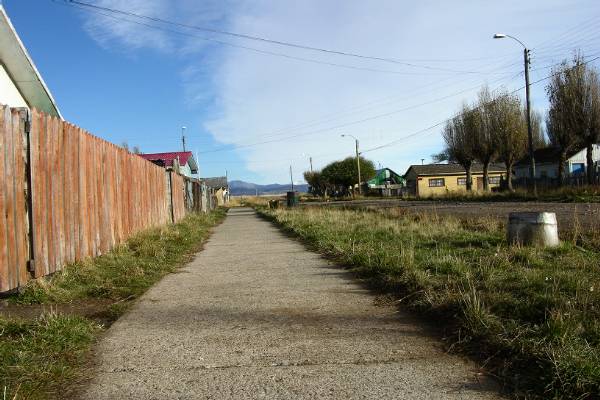 We did see a couple of local shops but we didn't go in to any because everything was closed.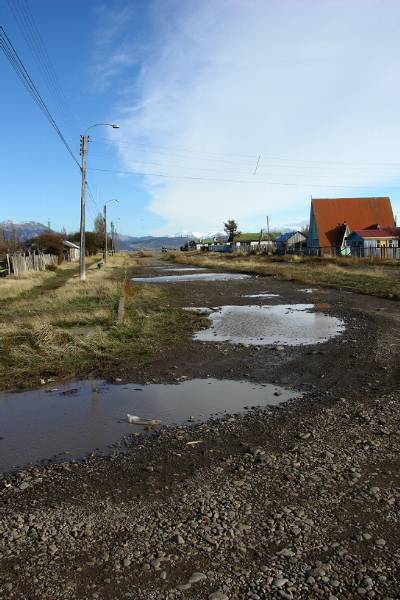 Santiago as seen from the top of the funicular railway. If you can see it, our hostel is near to the BT Tower.
The Virgin Mary here has the view you've just seen. She also has a ladder attached to her back.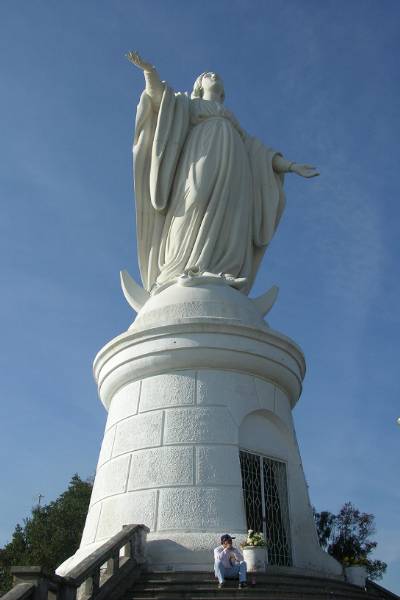 Looking in the other direction, the Andes can be seen looming over Santiago.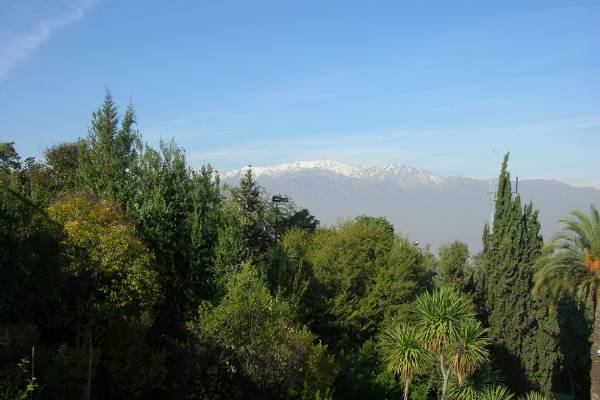 This is the station at the bottom of the funicular railway.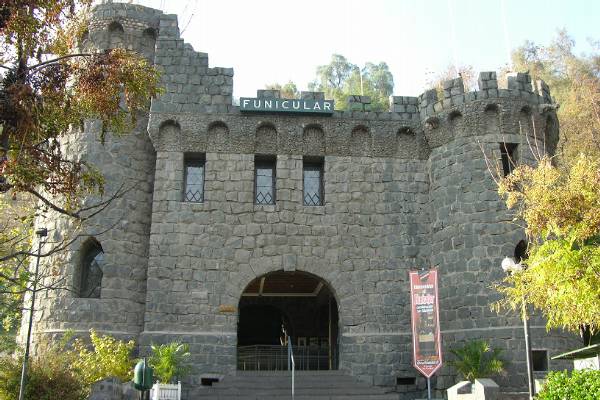 It was a bit too dark for many photos in the zoo but this one of a sleepy tiger turned out ok. Incidentally, this tiger's as big as a house!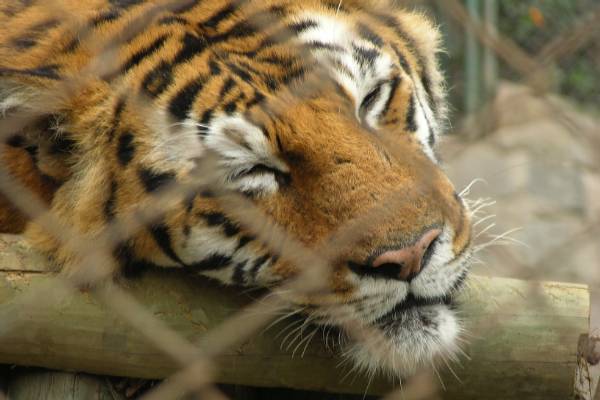 Claire in the hostel kitchen cutting cake.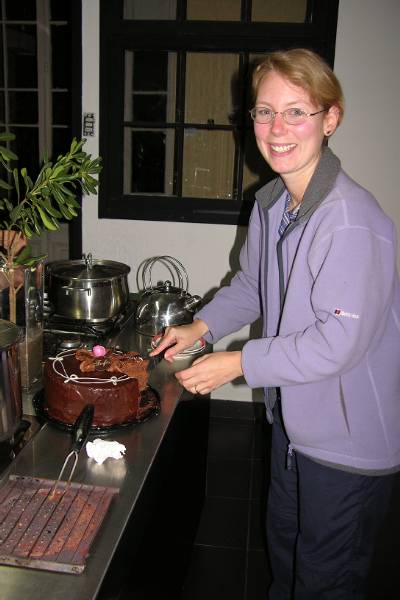 Cake and some wine. There are a few more bottles around somewhere!