Easter Island Pictures - Page 2 of 3
Wednesday, 9th June 2004 08:47
In the volcano crater still...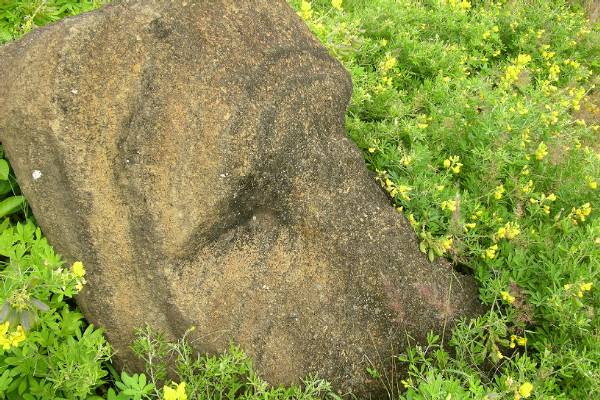 This particular head gets its picture taken a lot and features on many postcards. The only apparent difference between it and its neighbour is the fact that it isn't standing straight.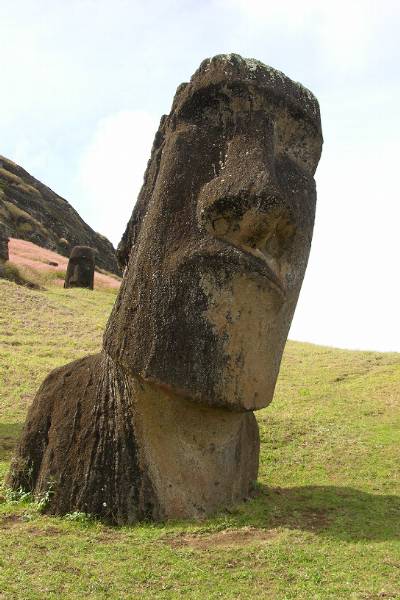 This is the view these big heads have.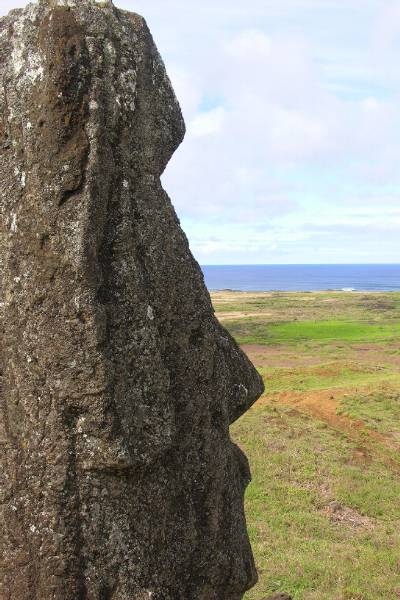 Slightly further down the road is this line of 15 moai.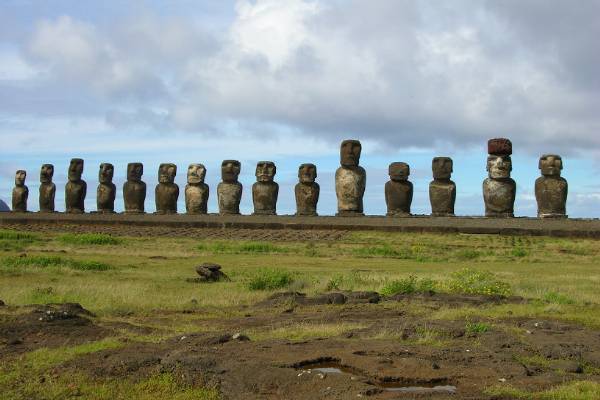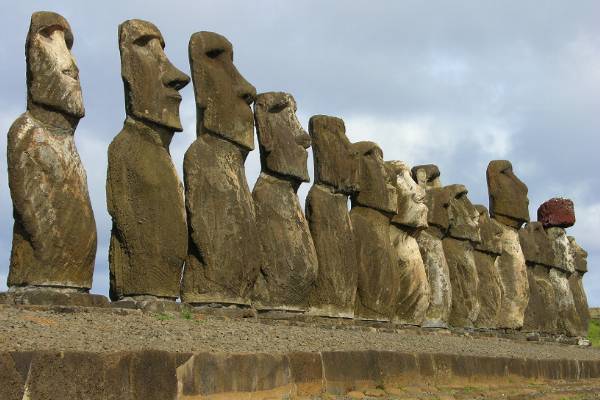 Being in the middle of the Pacific Ocean, Easter Island can be quite windy and could be quite fun for surfers.
The sunsets can be quite spectacular given the right weather conditions.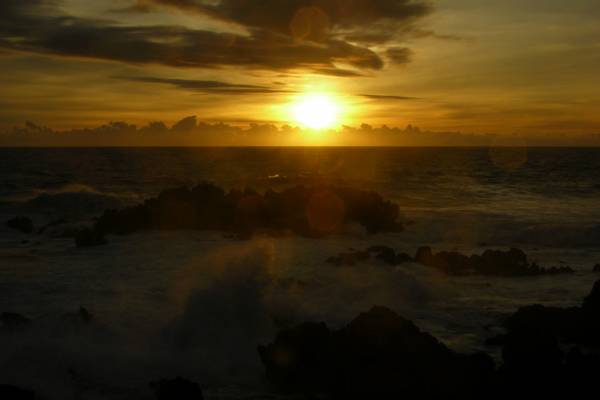 A little way inland stand this magnificent seven. Which one looks most like Yul Brynner?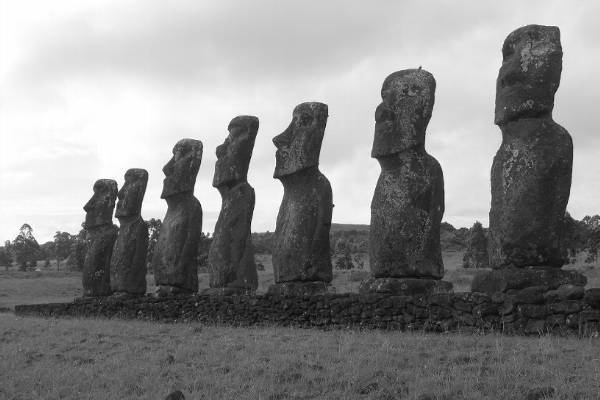 The biggest volcano crater on Easter Island.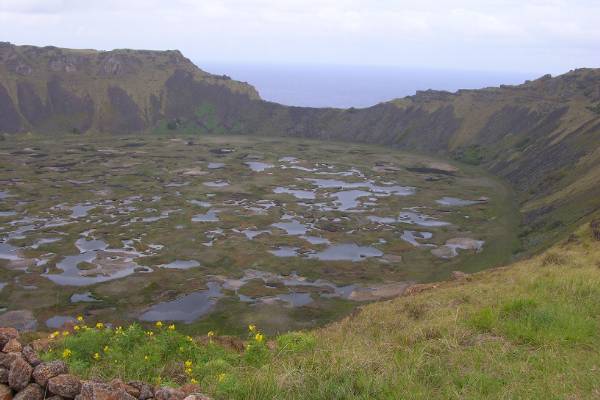 Just one of the petroglyphs that we only just managed to see before the sun went down.